30th International Conference on Systems, Signals and Image Processing
27 - 29 June 2023, Ohrid, North Macedonia










The 30th International Conference on Systems, Signals and Image Processing, IWSSIP 2023 will be held in the ancient city of Ohrid, North Macedonia, a UNESCO world heritage site, known also as the Jerusalem of the Balkans due to numerous churches and monasteries, a city situated on the coast of the beautiful Ohrid Lake, on 27 – 29 June, 2023 and hosted by the Faculty of Electrical Engineering and Information Technologies at the Ss Cyril and Methodius University in Skopje.
IWSSIP brings together researchers and developers from both academia and industry to report on the latest scientific and theoretical advances, to discuss and debate major issues and to demonstrate state-of-the-art systems. IWSSIP 2023 will follow the successful events previously held in Budapest, Manchester, Poznan, Zagreb, Bratislava, Maribor, Bucharest, Prague, Chalkida, Rio de Janeiro, Sarajevo, Vienna, Dubrovnik, London, Osijek, Niteroi and Sofia. Now IWSSIP is calling for papers about but not limited to the listed topics.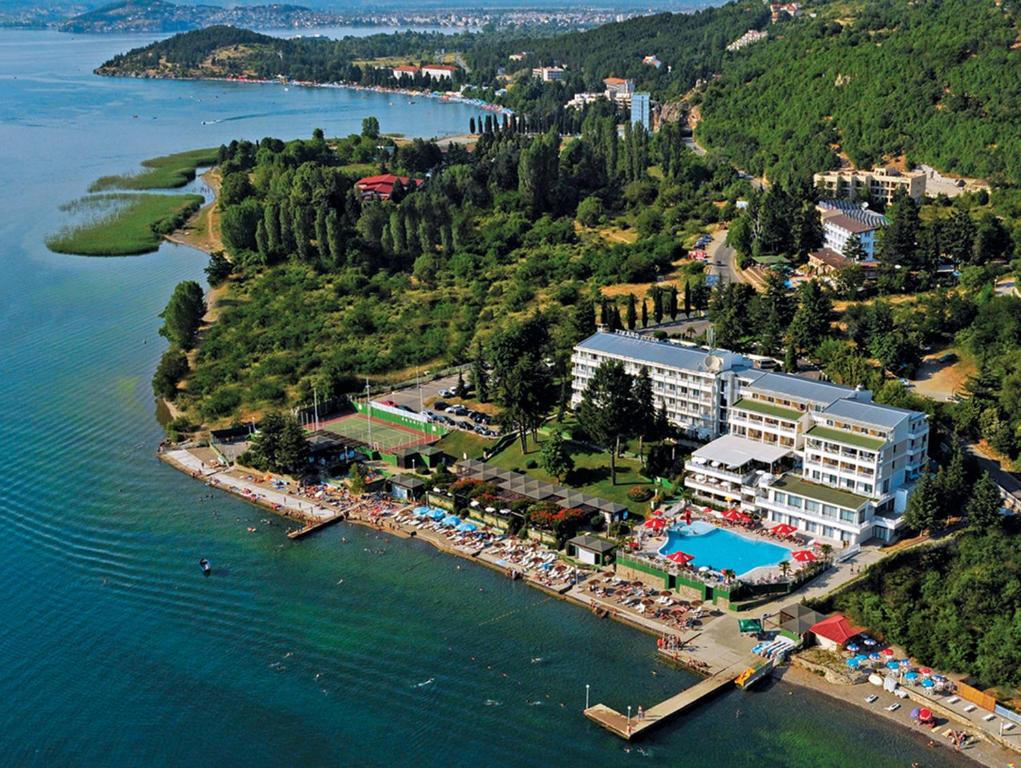 The program includes keynote and special lectures presented by eminent experts in the field, peer reviewed papers and invited sessions about but no limited to the following topics:
Signal Processing
Image and Video Processing
Speech and Audio Processing
Multimedia
Human Machine Interfaces
Machine Learning

Security
Networks
Wireless Communications
Modern ICT in e-learning
Branka Zovko-Cihlar

FER, University of Zagreb, Croatia
Dimitar Tashkovski and Venceslav Kafedziski

FEEIT, UKIM, Skopje, North Macedonia
Vladimir Atanasovski
Branislav Gerazov

FEEIT, UKIM, Skopje, North Macedonia
Zhivko Kokolanski
Tomislav Kartalov

FEEIT, UKIM, Skopje, North Macedonia
Pero Latkoski

FEEIT, UKIM, Skopje, North Macedonia
Aura Conci
UFF, Rio de Janeiro, Brazil
Yo-Sung Ho

GIST, Gwangju, Korea
Paper Submission and Publication
Prospective authors are invited to submit full papers (4 pages + 1 optional additional page for references) of novel research material. Accepted papers will be submitted for inclusion into IEEE Xplore subject to meeting IEEE Xplore's scope and quality requirements.
Special Session Proposals | February 1, 2023
Full Paper Submission | March 15, 2023
Notification of Acceptance | May 1, 2023
Camera Ready | May 15, 2023
Early Registration | May 15, 2023
Registration Deadline | June 15, 2023
Conference Days | June 27-29, 2023